March Madness, Part 1: Iraqetology
Well, March Madness has arrived and it looks to be a doozy. In fact, I'm a little late to the party because by my count March Madness actually started two years ago: I just never got around to filling out my brackets. Of course, I'm talking about Iraqi March Madness – the biggest, baddest bracket fest ever. So, sharpen your pencils because, without further ado, here is the bracket: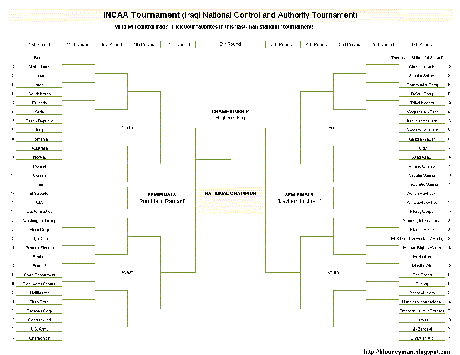 Click here for larger, printable version.
Also, I have a special surprise, I have scheduled Gumby Bryant (no relation to Kobe) and Mad Johnnen to do a region-by-region breakdown of the brackets. They'll be swinging by later on to let us know the ins and outs of the brackets – who looks like they'll be going far, who might be on the receiving end of an upset, and which surprises to look out for.

This looks like an exciting tournament - make sure to fill out your brackets and get ready for some madness!